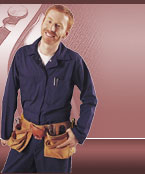 Window Manufacturer:

Windows Manufactured in Canada

Windows Manufactured in New Brunswick

A list of window manufacturer will be included if any of the manufacturer want to make it easy to link to their site.

Contact ContractorNB to activate this page and be the first to appear on this page. 

Great way to inform public about great windows available through your dealers. 

•  Atlantic Windows


Port Elgin, NB

538-2361

www.atlanticwindows.com
•  Maritime Door & Window


Moncton, NB

857-8108

www.maritimedw.com
•  Menuiserie Basque et Fils Ltée


Tracadie-Sheila, N.B (Canada)

(506) 395-2733

800-543-2088

(506) 395-1925 fax

www.mbfwindows.com
Windows Manufactured in Quebec Canada

•  Laflamme Doors and Windows


S-Apollinaire, QC

New trim finish adds to the look

Available at
Topmar Building Supplies

800-463-1922

www.laflamme.com

Jim O'Neil  506-955-5030 c








Clic Pic below to enlarge

This space is available 459-1416

This space is available 458-1416

This space is available 458-1416

This space is available 459-1416

This space is available 458-1416

This space is available 458-1416

This space is available 459-1416






Welcome to the website that Lists Window Manufacturer in Canada   (506) 458-1416

This page was last updated: March 6, 2011